Why Social Media is Important
Social media allows marketers to connect and engage potential customers where they are at: LinkedIn, Twitter, Youtube, Facebook, Instagram, and even some of the younger platforms like TikTok. With a strong social media strategy and the ability to create engaging content, so marketers can engage their audience.
Social media is quickly becoming one of the most important aspects of digital marketing, which provides incredible benefits that help reach millions of customers worldwide. but if you are not applying this profitable source, you are missing out an incredible marketing opportunity,  and                     as it makes it easy to spread the word about your product and mission.
It is one of the most stress-free and profitable digital marketing platforms that can be used to increase your business visibility. To get started, create social media profiles for your business and start networking with others. By applying a social media strategy but, it will help you significantly increase your brand recognition. By spending only a few hours per week so, over 91% marketers claimed that their social marketing efforts greatly increased their brand visibility and heightened user experience. Undoubtedly, having a social media page for your brand will benefit your business and with a regular use, it can also produce a wide audience for your business in no time.
For an advertising strategy, social media marketing is possibly the most cost-effective way. Creating an account and signing up is free for almost all social networking platforms. But if you decide to use paid advertising on social media, always start small to see what you should expect. Being cost-effective is important as it helps you attain a greater return on investment and hold a bigger budget for other marketing and business payments. Just by investing a little money and time, you can significantly increase your conversion rates and ultimately get a return on investment on the money that you primarily invested.
Create meaningful conversations and engagement within their target industry by posting videos, news, data, and interesting trends. Not only do you build credibility with potential customers, but these strategies can result in gaining leads.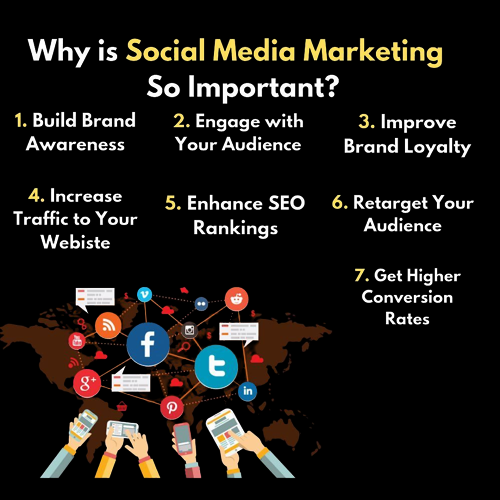 Implement Social listening
Listen to customers and what people are saying about their company. This gives you a chance to get candid feedback about how others view your brand. It opens a window into improving the weaker areas of your business while reinforcing aspects that already resonate with people.
Measure Marketing Efforts
Social media platforms and management tools enable you to track key performance metrics (KPIs). You can even assign a monetary value to organic social media engagement. Earned media value (EMV) offers an idea of how much organic social engagement and reach would have cost if you paid in ads.